Geotechnical reports
Following on from the intrusive investigation, Ground Investigation Specialists Ltd can prepare separate geotechnical or geoenvironmental reports, or both where they need to be combined.
The reports give a factual account of the fieldwork and laboratory testing carried out and an appraisal of the ground conditions. If required, we also recommend various solutions available to deal with the issues relating specifically to the development and end use of that site.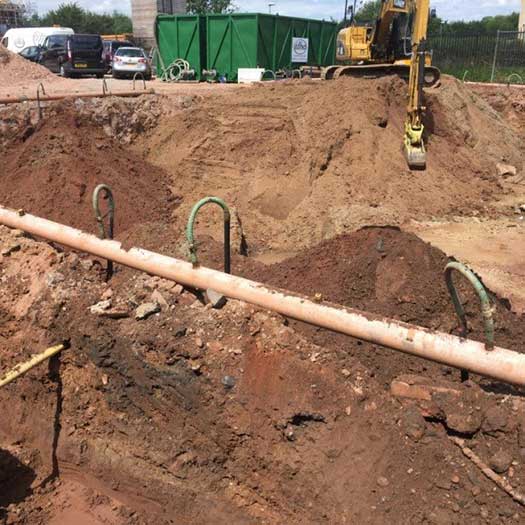 Our geotechnical consultants can handle:
Providing coal mining risk assessments

Investigating shallow mine workings and entries

Looking for solution features

Determining cost effective foundation solutions

Assessing ground treatment options

Carrying out slope stability assessments and failure investigations

Investigating house subsidence claims

Advising and supervision on earthworks contracts
Schedule an appointment with our ground consultants in the Midlands.
Call us on 01902 717 653 to book an appointment